Gift-Card
The best gifts are in Supernova shopping centers!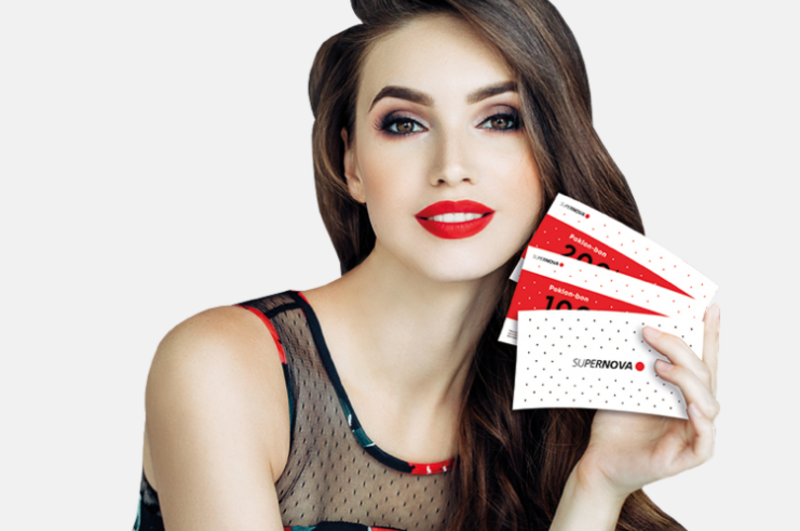 The best choice for gifts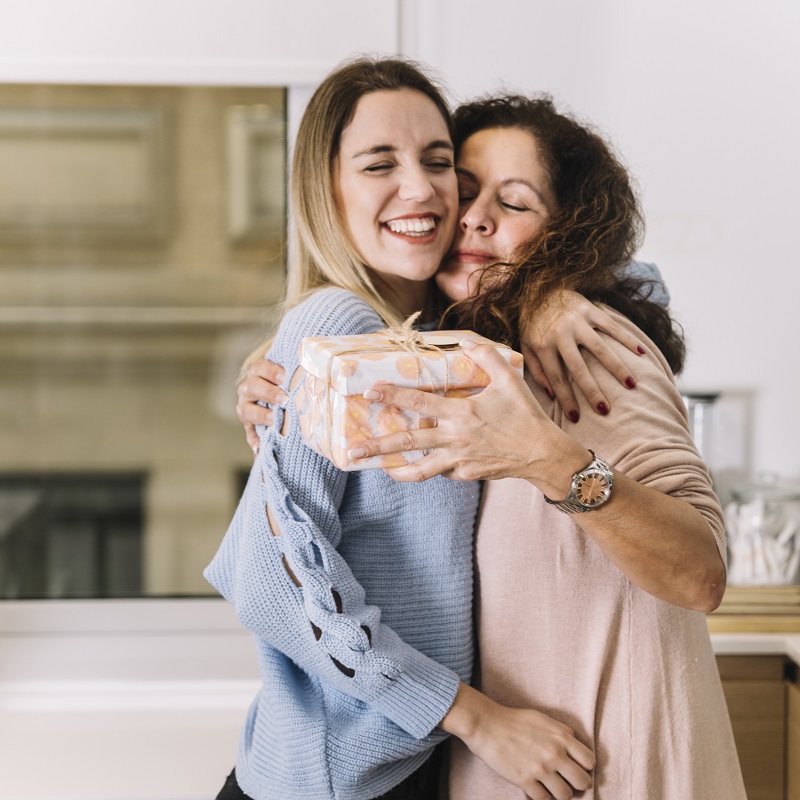 The best choice for gifts
The Supernova gift-card is made for everyone. Surprise your friends, business associates or loved ones, whether it's a present, a gift for a holiday or just a pleasure. With the gift card you choose the ideal and easiest way to give somebody a treat.
Buy a gift voucher for your loved ones with denomination from HRK 100 and HRK 200.
Do not hesitate to contact info.buzin@supernova.hr in case you want to order your gift cards.
TERMS OF PURCHASE AND USE OF SUPERNOVA GIFT CARD
Supernova gift card is cash payment like method which you can use in the following centers: Supernova Buzin, Supernova Garden Mall, Supernova Karlovac, Supernova Zadar, Supernova Sisak East, Supernova Sisak West, Supernova Colosseum, Supernova Slavonski Brod, Supernova Šibenik, Supernova Varaždin and Supernova Koprivnica.
Supernova gift cards can be obtained at Supernova shopping center at special counters as follows:
Supernova Zadar and Supernova Garden Mall: each day at the info desk in the working hours of the center
Supernova Colosseum: every day from 12 pm to 8 pm
Supernova Zagreb - Buzin and Supernova Karlovac: on weekends during working hours (at special counter)
Supernova Koprivnica: on Saturdays from 9 am to 9 pm and on Sundays from 9 am to 3 pm .
Supernova Varaždin: on Saturdays from 9 am to 8 pm on the following location: BauWelt (shopping park).
On the information desks mentioned above, gift cards can be bought only by the natural person.
Legal person can buy the gift cards directly from the m2 Centermanagement ltd. on the address of the head office. For all information related to buying gift cards, please contact accounting department on e-mail address: rg@m2.co.at.
For the gift card purchase, buyer gets cash receipt on which will be listed total amount, number and denomination of the gift card, as well as serial number and sellers signature.
Supernova gift card can be paid only in cash.
Gift cards can't be exchanged for the other denomination, despite of their value.
Every gift card buyer gets free gift envelope. The number of the given envelopes must be equal as a number of purchased cards.
Gift cards can be used in Supernova stores, with the exception of stores that decided not to participate in Supernova gift card project.
Sellers are obligated to check validity of the gift cards, as well as existence of the AKD label for which they are especially instructed.
Tenant is not obligated to issue the receipt, instead should charge the amount of received gift cards including specifications, call payment, copy of the retail receipt and used gift cards.
Stores are not obligated to accept damaged or incorrect cards. In case of concern of gift card forgery, seller is obligated to inform the center manager.
Gift card can`t be exchanged for the money.
Gift card is valid for 6 months from the date printed on the card when purchasing.
Supernova gift card provider is m2 Centarmanagement d.o.o.