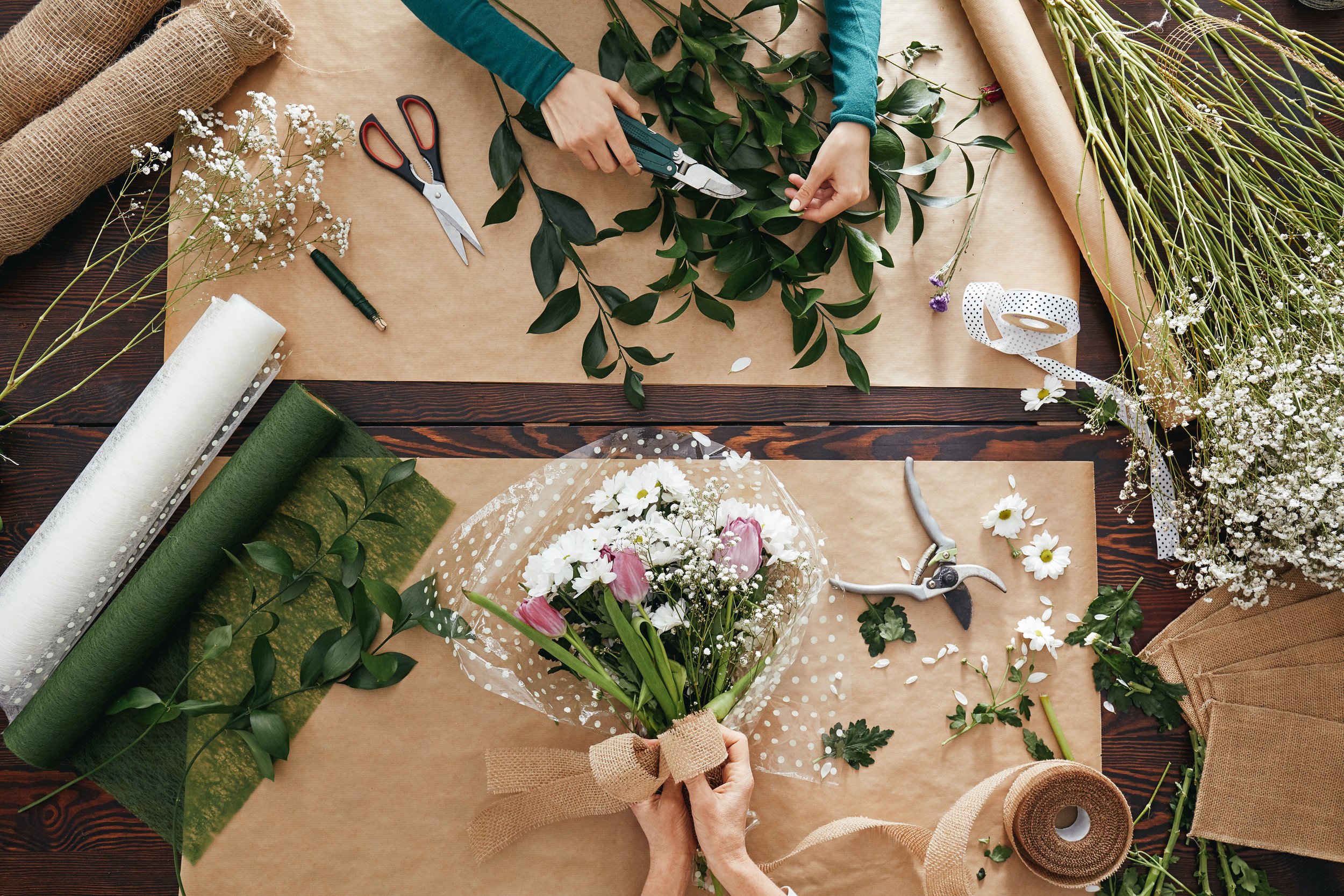 Whether you want to decorate your home or cheer up a dear person with flowers, Arisa & Cvjetoteka offers you a fantastic selection of flower bouquets and arrangements.
Arisa & Cvjetoteka - the most colourful and fragrant store at Supernova Buzin
Arisa & Cvjetoteka stretches over more than 50 square meters and is the right place when it comes to finding the most exquisite flowers as well as indoor and outdoor plants. Plants are an amazing home or business space decoration as they fit every style and look especially appealing in jars and vases of different colours, patterns and materials. Thanks to Arisa & Cvjetoteka's fantastic supply you will find not only them, but also accessory products for flower growth. In order for your plants to be as beautiful as possible and so that you can enhance your living space with those beautiful flowers, do not forget to use various flower care products for different kinds of plants.
Flowers are the perfect gift for a great number of occasions, so you will surely fall in love with the selection of flower décor, bouquets and arrangements made from fresh and cut flowers. If you are getting ready for a festive occasion like a wedding, graduation or baptism or if you want to give an anniversary or birthday gift to a loved one which will make them happy, choose uniquely arranged flowers that leave no one indifferent.
Decorate your living space with beautiful flowers
Arisa & Cvjetoteka is a plant store specializing in the sales of plants, products for the care and preservation of flowers and other floral-industry products. A large number of ceramic, wood or glass jars and vases are indispensable when it comes to growing plants and flowers. A wide selection of products, which includes a huge variety of plants for your home, balcony and garden, is there to satisfy the most different needs and preferences, and it will be much easier to maintain those plants thanks to a large range of plant growth products.
Indoor or outdoor plants are in themselves a fantastic decoration idea, but if you want to add some additional decoration to your working or living space, you will love the selection of unique handmade items and arrangements from fresh and cut flowers. If you do not find a floral arrangement that is exactly to your taste, you can ask the friendly staff to make one according to your instructions. If you are someone whose creativity goes beyond the mere choice of gifts and you want them to be uniquely wrapped, make use of Arisa & Cvjetoteka's gift wrapping, arranging and delivery service.
Surprise a loved one with a wonderful , easy-to-order floral creation. If you are not sure what to give to someone, you can safely assume that flowers are always a good choice for occasions like weddings, graduations, births, baptisms and children's birthday celebrations, as well as an excellent way to express your gratitude or love. Arisa & Cvjetoteka's bouquets visually stand out from the rest.