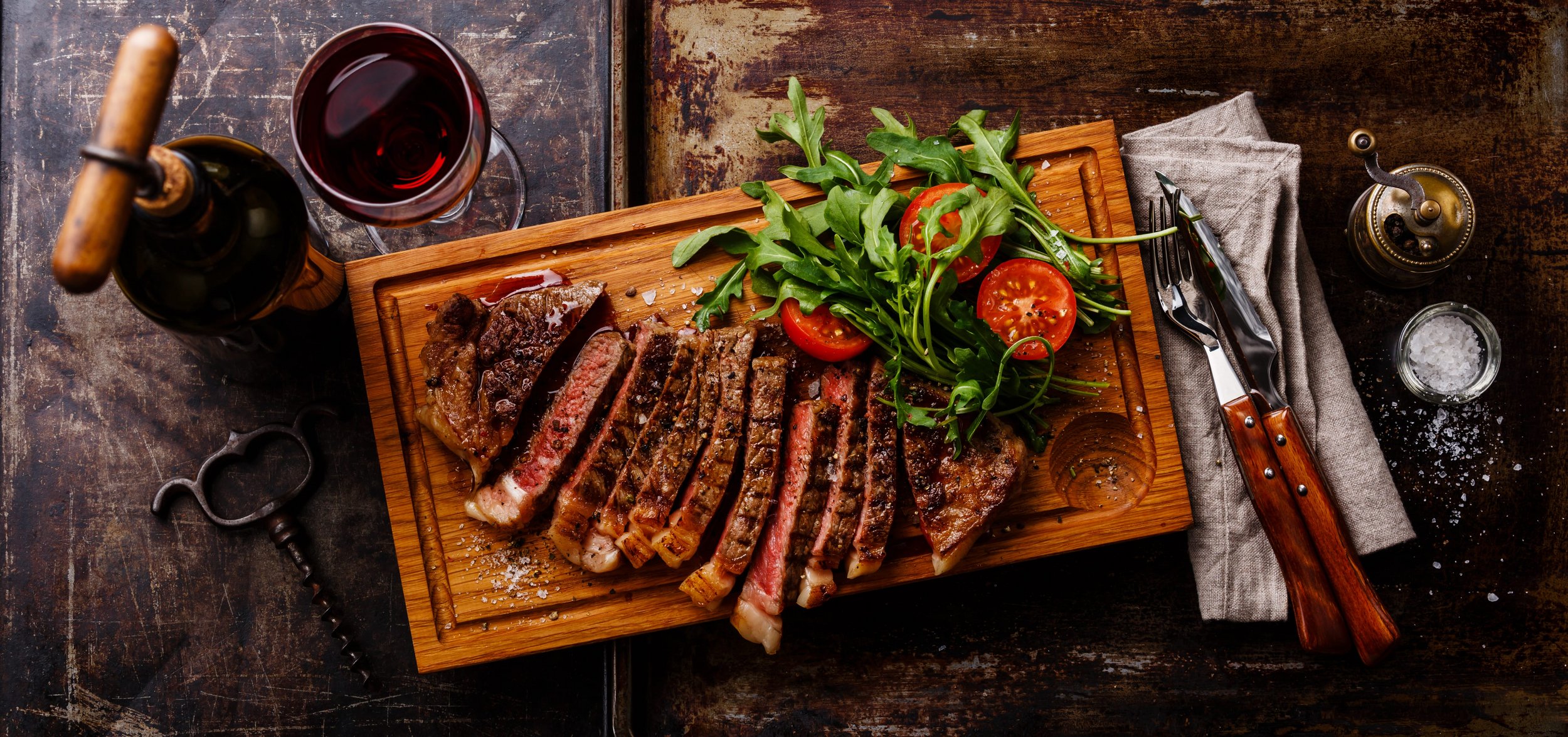 Enjoy the most delicious meals - family or business lunches, celebrations and gatherings are even more enjoyable at the Batak restaurant.
For lunch or dinner - Batak at Supernova Buzin
In Buzin business area, more precisely, at Supernova Buzin shopping center, Batak was opened on October 23, 2017 and since then it became a popular destination to relax after shopping and to enjoy gastronomic delights. Architect Boška Bahtijarević from the Arhitektri studio was responsible for interior decoration in around 130 square meters space. The cosy atmosphere and the excellent food is the key for satisfied and replete guests and the restaurant success. Kind staff will make sure to provide excellent service and fulfill every gourmet wish.
On the Batak menu you can find an excellent selection of soups, čobanac (tasty red stew) and grilled dishes: ćevapi, pljeskavice (hamburger steaks), various plates, Zagreb steak, calf knuckle, BBQ ribs, BBQ wings, Zagreb steak a la Batak in combination with young potatoes, various salads (roasted beef salad is a must-try!) and homemade dishes such as buncek (smoked pork hock) with sauerkraut or calf knuckle with vegetables. Batak didn't forget its youngest visitors: the restaurant offers special portions for children. Enjoy with your family and friends in the cosy atmosphere on the spacious outdoor terrace that has a special temperature regulator for all seasons.
Batak - the best taste of grill
Batak restaurant opened its doors for the first time in 2011. Since then it has become a unique gastronomic destination for all good food lovers and those who want to discover the latest food trends. You can enjoy a business meeting, a lunch after shopping, a birthday or engagement celebration and other special occasion dining in a pleasant setting and modernly decorated space. Batak Grill restaurant offers a large selection of traditional barbecue dishes that are based solely on baby beef and made without additives, with only salt and pepper added.
Batak's food specialists prepare their culinary specialties on open fires, on wood charcoal, which gives the dishes an extraordinary taste, aroma and succulence. Batak team always prepares a new variety of gastronomic delights, specialties and delicious menus for a perfect lunch and dinner. On menu you can always find delicious dishes that'll make you want to return for another taste. Ćevapčići, spreads, salads, lean pork fillet with tasty sauce and wide variety of desserts to round off a meal.
At Batak restaurant you can enjoy tasty food in the pleasant company of your family and friends and celebrate important life events such as birthdays, baptisms, confirmations and even smaller weddings. A party to remember can be organized according your wishes! Don't miss the opportunity to enjoy gastronomic offer and delicious food in one of the best restaurants in Zagreb.